Creative concept & digital products design for Tecnova's World Space Week celebration
Scroll down
Unleash major creativy to support Tecnnova and the Colombian Government in celebration of "World Space Week."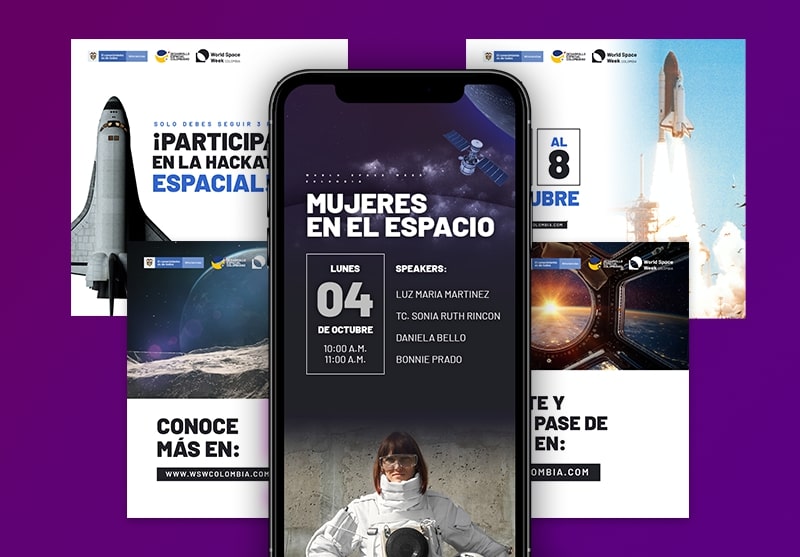 By collaborating with Tecnova and the Colombian Government, we brought a badass global campaign to life.
To celebrate World Space Week to the fullest, we integrated digital strategy and developed major creative assets.
These included an extraordinary landing page that showcased events and registration for the program, promotional videos, and a digital PPC creative campaign.