Annual digital product design report for the Institute of the Americas
Scroll down
Communicating complex information in a creative, yet simplistic manner.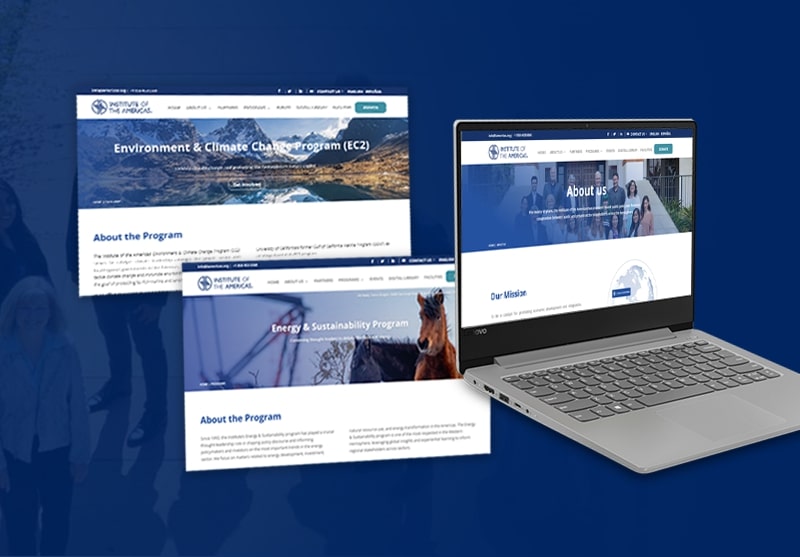 The Institute of America's annual report was seriously outdated, approaching their audience from a distance.
We transformed their antiquated method into a fully interactive experience, exceeding their reporting needs while maintaining an excellent, functional design.
By simplifying their complex report, we created a user-friendly landing page with internal scrolling and easy login options.
We included appealing pop-ups, graphics and downloadable analytics.
Overall, we provided a visually striking and easy-to-understand first glance at what the Institute of America has to offer.