Brand storytelling & packaging design for EIUS HEALTH

Scroll down
Develop a brand identity system and marketing approach for innovative prenatal vitamins, aimed to change the standard of motherhood.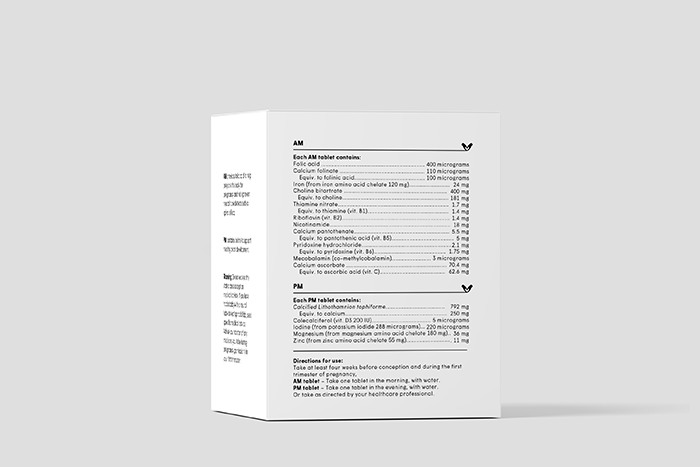 We shifted old paradigms about motherhood and turned them into a powerful, empathetic and honest brand statement.
We developed our brand strategy through the lens of respect and admiration for all women, as well as the gift of motherhood.
It was important that this be a co-creation process, as we inquired about women's desires, motivations and overall thoughts about taking prenatal vitamins.
The first part of the process was dedicated to understanding and learning from our client, Lee.
As the creator of EIUS, we wanted to fully embrace her purpose and desired impact on the world.
We then brought our Creative Research Lab in to help us.
Using an anthropocentric research approach, we evaluated the competitive landscape and targeted demographic.
This is what we found:
Most prenatal vitamins were made by traditional pharmaceutical brands. They were created by men lacking empathy, awareness, and direct communication with women.
For many years, our society perceived motherhood as a sign of weakness and debility.
Our solution was to regain motherhood's lost power and respect.
This first step in doing so was to understand what our indigenous ancestors' mothers meant to their communities.
Inspired by a Chilean Mapuche poem, our chief strategy officer, Dannie Cadavid, created the heart of this brand's story.
One solid idea, with one powerful purpose, was all we needed to develop pillars, value proposition and key messages.
Our design team then incorporated these into a beautiful visual storytelling piece, as well as the brand's graphic identity and logo.